Integrate and connect your data through LUCA BDS
LUCA BDS integrates multiple data sources simultaneously, whether they be in the cloud, a spreadsheet or local servers, thanks to our pre designed connectors

Available data for a successful business analysis
Data transfer
Connect to any source allows your company to analyze data in real time.
Transforms data in order to obtain information
Combines disparate data sets to obtain accurate information.
Quick response times
Carry out inquiries in real time that take less than a second.
Workflow automation
Automate complex processes in order to have up to date data that is ready to be analyzed.
Discover the features of
our data connectors
Share data with different departments
Enable the power of analytics to your entire company with a unique self service data catalog.
Automate complex workflows and processes
Organize the data pipeline to boost automation.
Connect seamlessly to local and proprietary systems
Leave your data on-premises or migrate it to the cloud. Dynamically integrate systems in the cloud.
Automate data warehouses
Rapidly design, build, deploy and manage specially designed cloud data warehouses without hand coding.
Combine and transform data
Create advanced transformations with SQL scripts in the SQL Editor.
Reduce response times
Quickly control and view your data in real time.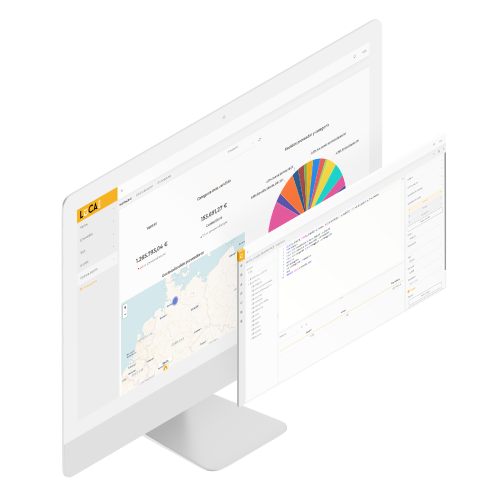 Integra, conecta, adquiere, unifica, gestiona y visualiza los datos de una forma sencillaIntegrate, connect, acquire, unify, manage and visualize data easily
LUCA BDS helps companies integrate and obtain unstructured data. Its job is to standardize and unify this data. And finally, it allows you to manage and display the data simply.
Large amounts of data generated, which were scattered and not standardized, can finally be unified, stored and displayed.
Contact us
Check the connectors against which you can connect LUCA BDS